USA Tattoo Studios
Alabama Tattoos
Alaska Tattoos
Arizona Tattoos
Arkansas Tattoos
California Tattoos
Florida Tattoos
Illinois Tattoos
New York Tattoos
Ohio Tattoos
Pennsylvania Tattoos
Texas Tattoos
Washington Tattoos

Search Directory
Submit Tattoos
Advertise

Seventh Street Tattoos is located in Little Rock AR, in the state of Arkansas in the United States of America (USA). Find the location of each tattooist in Little Rock and the contact details to make an appointment. Some tattoo shops also have a website with a tattoo photo gallery online showing their portfolio of tattoo art.




Sponsored Links


Seventh Street Tattoos Shop
Tattoos and body piercing studio in the Arkansas city of Little Rock USA. "The most talked about shop" in Arkansas according to their website. 7th Street Tattoos does all kinds of body piercing, including gential area penis piercing, vagina piercing and nipple piercing.

7th Street Tattoos say "Schedule an appointment to spend some time with Angela discussing your desires. Allow her expertise to guide you in the right direction. You will be much happier with your body art when everything is done to your satisfaction and individual needs."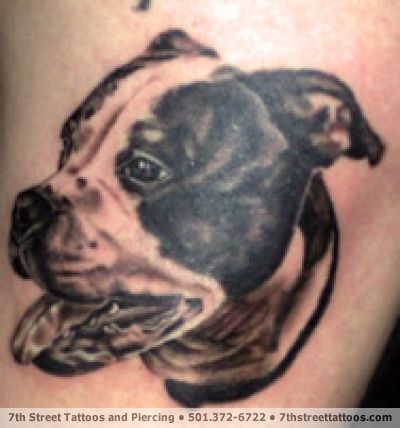 Tattoo of a dog by tattooist Robert Berry from Seventh Street Tattoos in Little Rock Arkansas.

Tattoo Shop Street Address 1009 West 7th Street
City / State / Zip Little Rock, AR, 72201-3901
Phone Number 501.372.6722
http://www.7thstreettattoos.com/


View Larger Map


Tattoo> Tattooists Online> Tattoo Shops in America> Tattoos in Arkansas> Tattoos in Little Rock AR> A to Z Arkansas Tattoo Shops> Seventh Street Tattoos Studio AR USA